08 June 2006
HAPPY BIRTHDAY SHARON / FAREWELL HANIS, WE ARE ALREADY MISSING YOU
Here are the postcards we did for Hanis and Sharon, but which has more meaning for Hanis because these would come in handy someday in the next year and a half that he's studying overseas.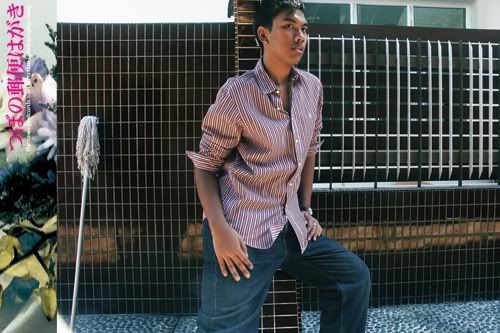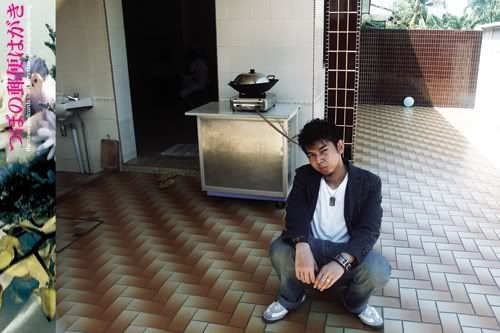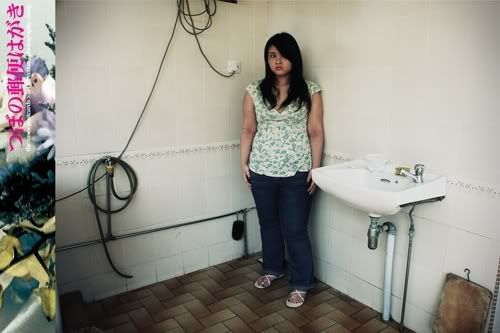 THE PICTUREBOOK
I've chosen the 'nicer' pages.
As Shihui has pointed out, these are actually taken in the vicinity of my house. I'm moving soon, and this house that has accompanied me as I age, now, will be torn down (I'm quite sure). So, to me, this whole "Vases Anthologia" idea has a few meanings:
(1) The Vases itself was founded at the peak of our adoloscence. In a way, we're 1985 babies turning legally adults in 2006, and this is like a closure, or the end of something. Perhaps even, the final group photo in the next year and a half that Hanis is overseas.
(2) I am moving.
At 21, I'm moving out of the space I grew up in. In many ways, it is a lot like the Vases itself. We've all grown out of our adoloscence and teenage angst. But thinking of it, we've maintained the crux of our youthfulness and energy: Sheila's whining, Rohai's whining (uh huh, yes), Haireez's coolness, Liwen's child-like insistence, Pamela's semi-consciousness, Hanis' craziness, Sharon's wide-eyed curiousity.. And I've never grown out of my acne.
(3) It is an Anthology of being ex-young - a transition into the irreversible 2*'s.
If you thought the above was prententious bullshit, maybe you might want to try to enjoy the pictures.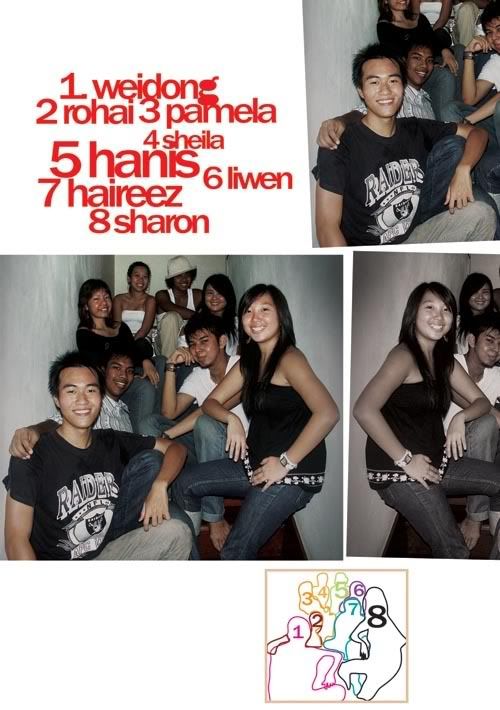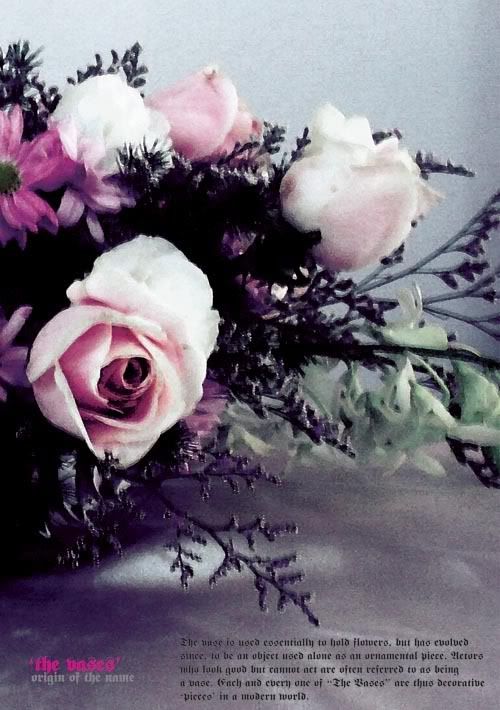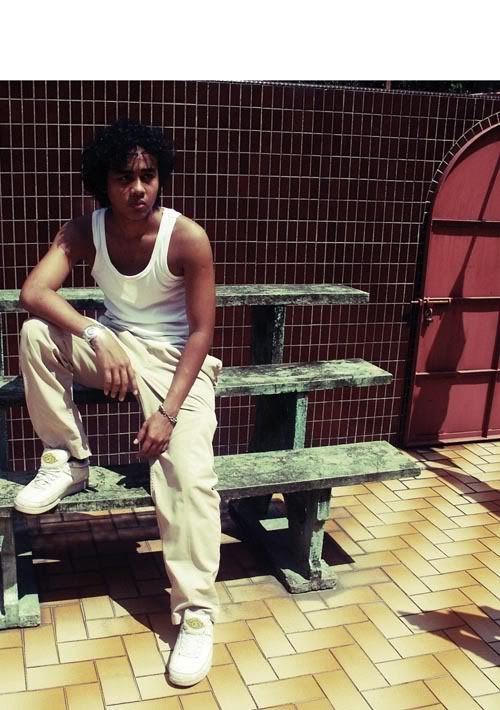 And the centrespread of the booklet: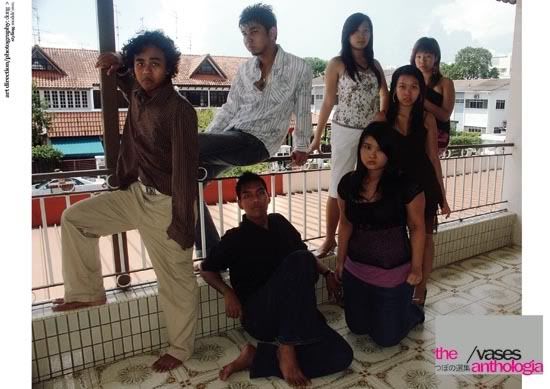 This is becoming such a photoblog.
D woke up at 6/08/2006 01:17:00 AM [comment]
* * * *