23 November 2007
Empty Heart
Nanyang Technological University, School of Art Design and Media
24 Films, 24 Film-makers, 24th November
CM says, 'Loo is enchanting on the big screen.'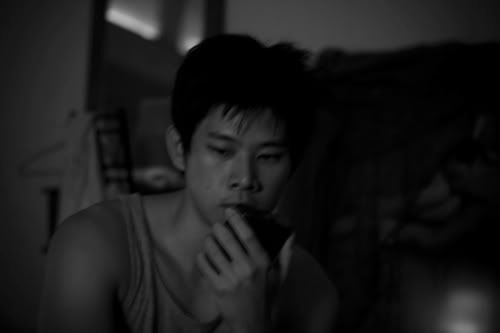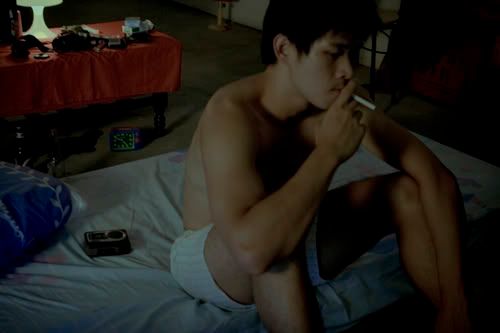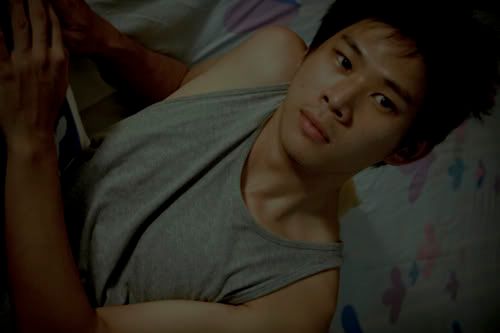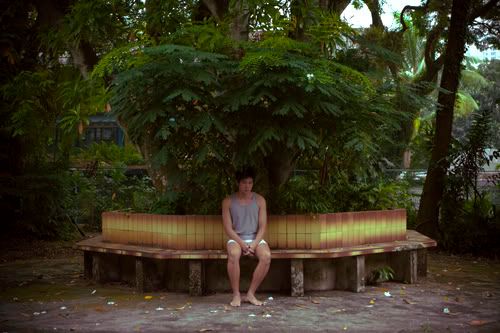 And two of my favorite 'enchanting' mood shots: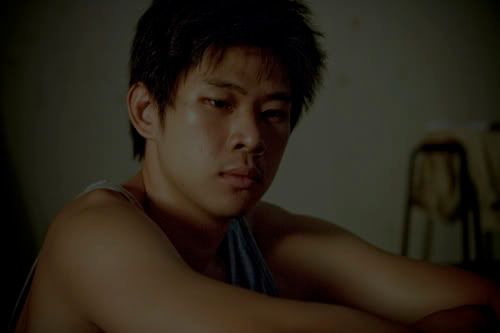 Loo is an over-grown boy in the picture - how else does one explain the baby-fat and dispassionate scrutiny in his eyes?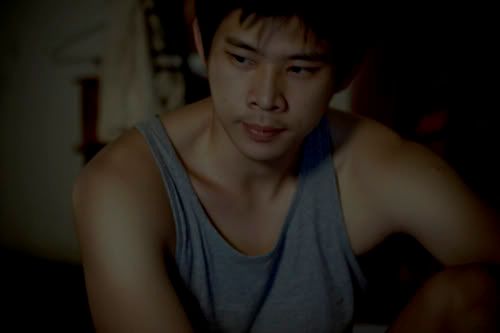 Loo is a man who's witnessed the demise of his lover, not by the ill-arrangement of fate but the puzzling reality of impermanence. He is disconcerted, but he looks at the flashing images on the television set that brings him to their - his, her - favorite places, now merely geographical reminders of a common history. Is there such a thing as an accurate recollection?

He says, "I cannot remember anything about that night. At all." I laughed into the telephone receiver, "...Perhaps it was selective. You willed yourself to forget it."

The mood on the other end of the receiver, however, was still relatively somber.

D woke up at 11/23/2007 04:45:00 PM [comment]
* * * *
22 November 2007
Hansel sent
this
link to me: Yes, yes all, we don't stop, get creative, can do, rock on! I made it in Singaporeeee!
D woke up at 11/22/2007 01:52:00 PM [comment]
* * * *
11 November 2007

We were so bored in class..

I was so sick of school I slammed the door at a miscellaneous year one girl whose hair was still wet from a shower. I don't understand class averages of 80 for tests. I admire Adriel who will have an extended summer. Thank god for friends.

D woke up at 11/11/2007 02:06:00 PM [comment]
* * * *