29 April 2007
D woke up at 4/29/2007 11:57:00 PM [comment]
* * * *
26 April 2007
1.
Like paper aeroplanes, firm decided instructed creases on pulp. They fly, but for a moment. Before they land. Formless again, as you unfold them with your fingers. Origami – paper art. You taught me to fold hearts.
I tremble.
2.
A dragonfly zipped past our shoulders between the clouds of fume which had gathered in the past hour of our conversation and dragged some of it away with its tail or battered it with its wings. Do they have tails? It stopped ahead of us waiting for us to catch up.
Like the smoke, the dragonfly was invisible; but tender.
3.
We have a three-way with the music. The left ear bud to your ear, the right to mine, connected to the player. Like an insomniac trying to find the perfect lullaby, you never get your way with a complete song. Goodnight, you say.
You have found the rhythm to sleep.
As I lay in my bed, trying to conjure a faultless dreamscape, I realize I can never commit mistakes in dreams; they come only with the living.
D woke up at 4/26/2007 11:43:00 PM [comment]
* * * *
Stock Photo-ish Shots with Ryan
D woke up at 4/26/2007 12:35:00 AM [comment]
* * * *
14 April 2007
Introducing Miss SBS Transit (pictures published with consent of talent)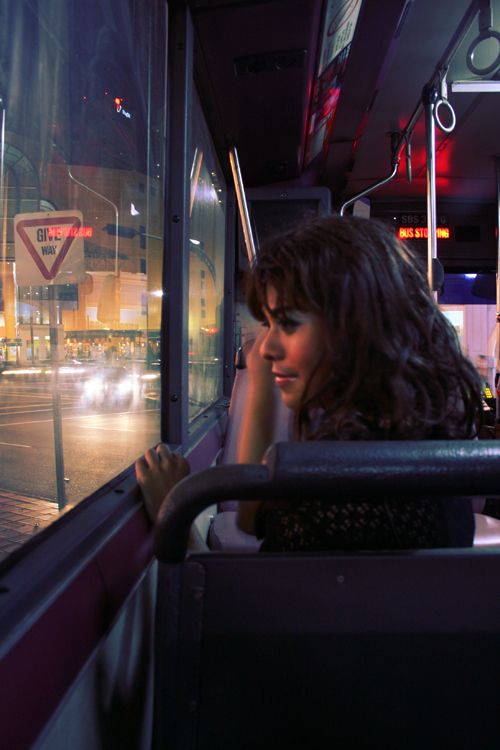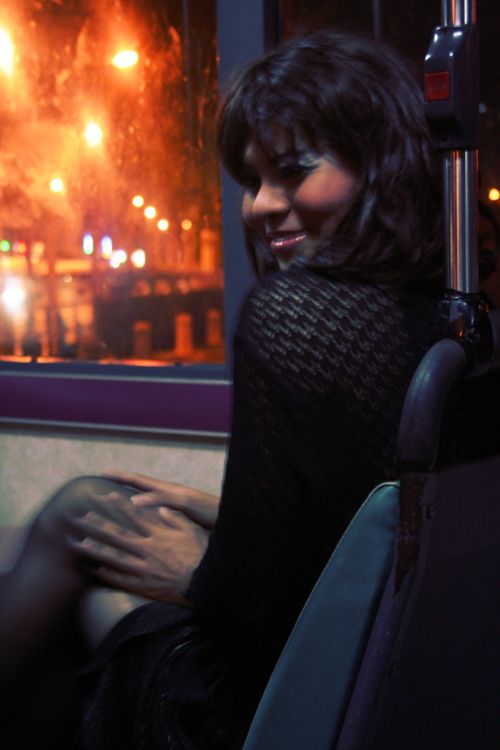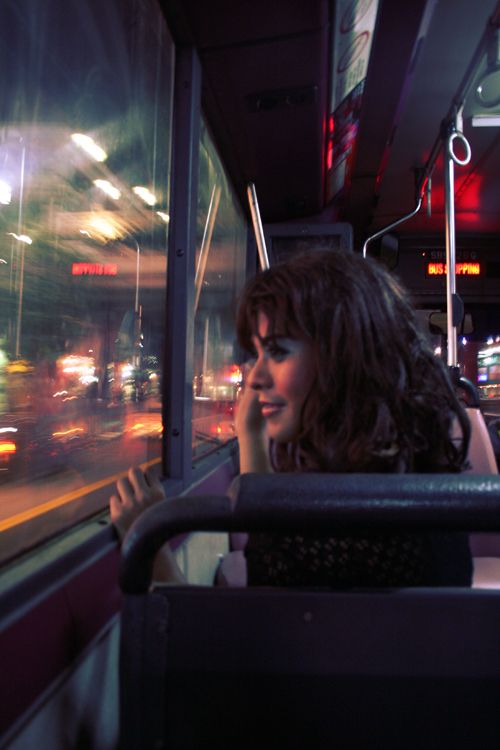 Quoting Zhiying, "SUAY MAKK!"
All these done in the name of art for Boo Junfeng:
"Katong Fugue" Boo Junfeng's latest short, will have its World Premiere screening tonight at The Substation, 8pm, Free Admission.
D woke up at 4/14/2007 01:34:00 PM [comment]
* * * *
Pick-Up Shots - The Lucky 7 Project #3
I've been banned from posting any pictures of the cameo female character, but I love this picture, taken behind the scenes.



Sunny Pang boards a bus in this shot. He is so photogenic and lovely to photograph.





The assistant camera operator, Leslie, also very photogenic.




D woke up at 4/14/2007 02:56:00 AM [comment]
* * * *
13 April 2007
I'm elated at this moment for a few reasons.
First of all, my examinations ended yesterday and I've just spent the first day of my four month summer holiday at the Lucky 7 Project set, the gym, and seen a really good film for free. I've never felt so accomplished in ages.
Consequently, I'm also happy for my cousin - whom I will be travelling to Taipei with in May, for finally ending her hiatus (pun intended) and seeing, finally, some light.
I feel healthier, after the gymming sessions, and except for the fact that I am quite broke, everything else looks bright.
I need a job, so somebody, please employ me.
Please let me know which of the following is the most visually arresting: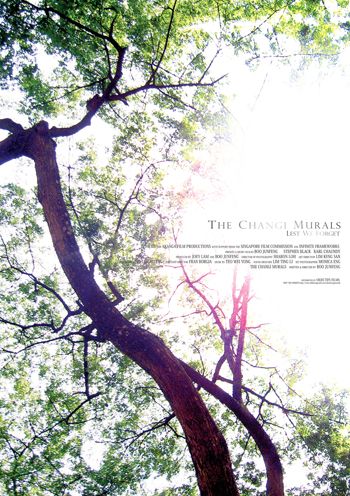 or
They will be in A2 size. This one for His fans:
D woke up at 4/13/2007 12:45:00 AM [comment]
* * * *