02 June 2006
PART ONE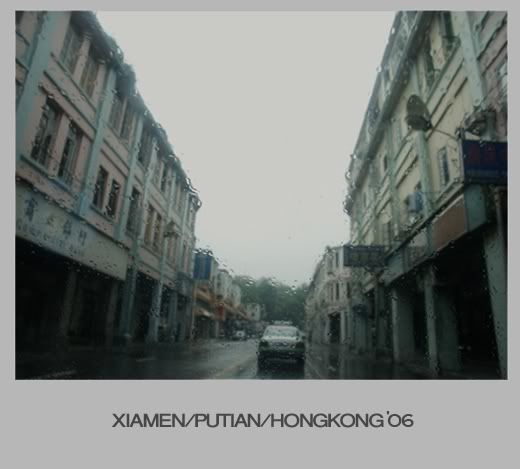 I just came back a few hours ago.
We were in two cities in the wrong season. Both were rainy and misty; wet and humid. They set the mood for this entire trip.
I've been sleeping regular hours, thanks to my company, namely my father and my grandfather.
The first leg of this trip was, of course to our hometown, which is in Pu Tian, a village called Zhang Zhen.
We were three generations on this road trip together: my grandfather to his home where he had lived the first half his life, my father to his childhood, and I, to somewhere that must have played a part in shaping my identity as it is today.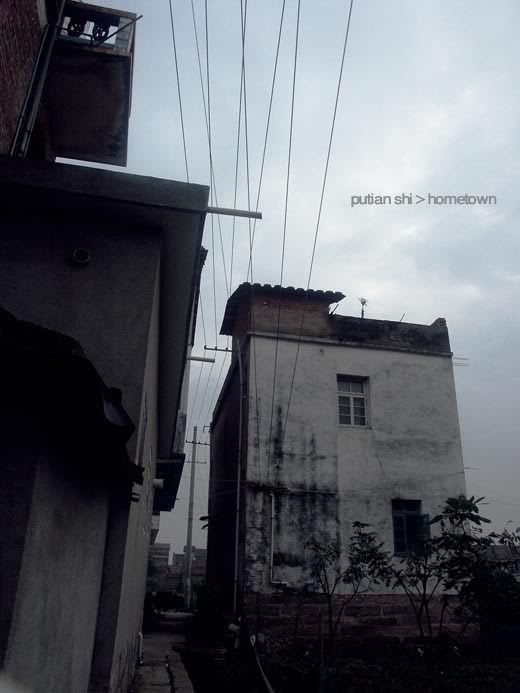 We stayed at our relatives' place for three nights.
The relatives: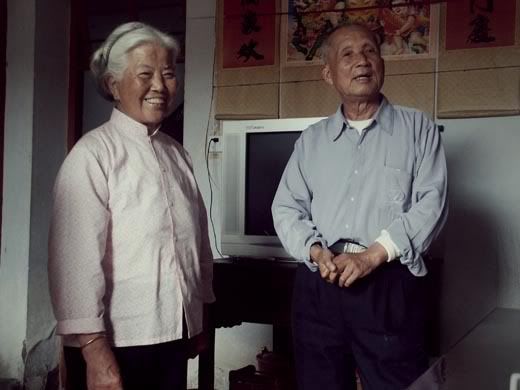 The house:
The room: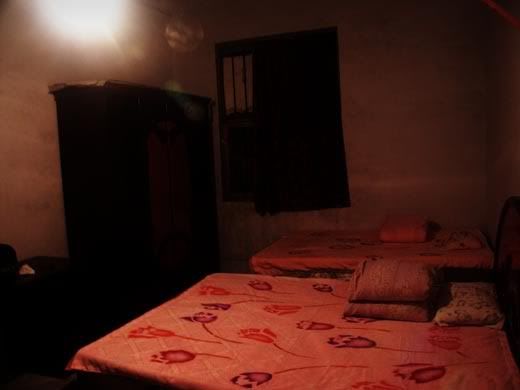 The view outside the room:
The houses are built so close to one another, that if you and I were neighbours, I could jump from the window of my house to yours.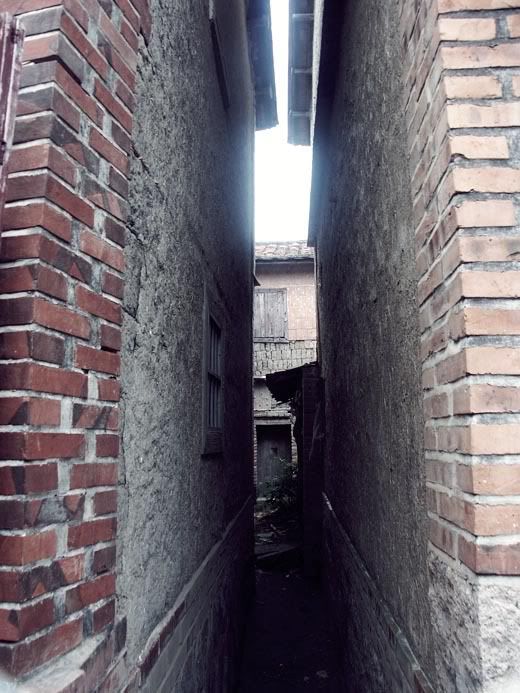 I thought this house was really interesting, with a staircase that led to an open roof, almost like a performing stage. On further inquiry, I learned that this is an unfinished house and has already been abandoned. They now use the roof to dry their produce.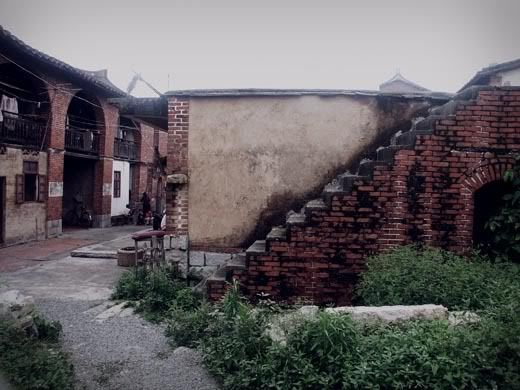 And a view from above the roof:
The villagers here are mostly old people. There were absolutely no sign of teenagers. The only younger people are children.
I was almost like a ghost; not understanding their language (which is supposed to be mine) and almost always only observing. I was told (through a translator - my dad), that we were fortunate to have seen this village this again. China has made plans for redevelopment in the area. These houses are going to be torn down.
We went around visiting alot: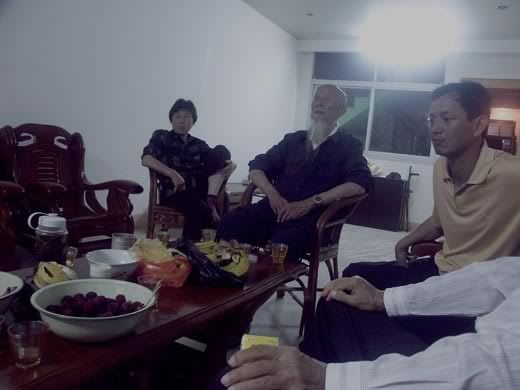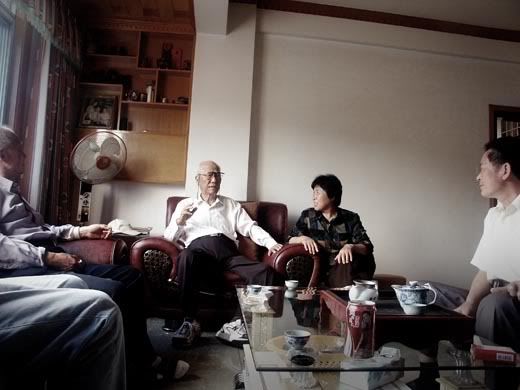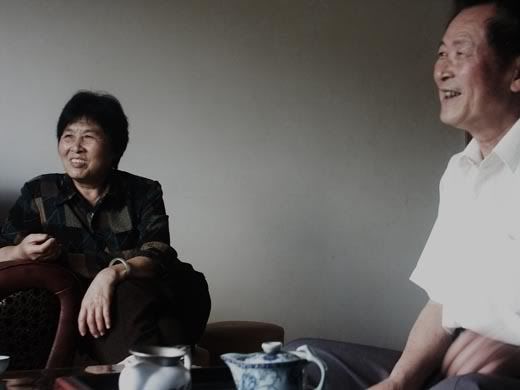 We walked around alot too, exploring the entire town. This used to be my father's primary school, but now it says "School for the Elderly". I joked about it to my father that the school has aged, just like him. He was a primary school boy when it was a primary school. And now, he could enrol as a student again, in this facility for the aged.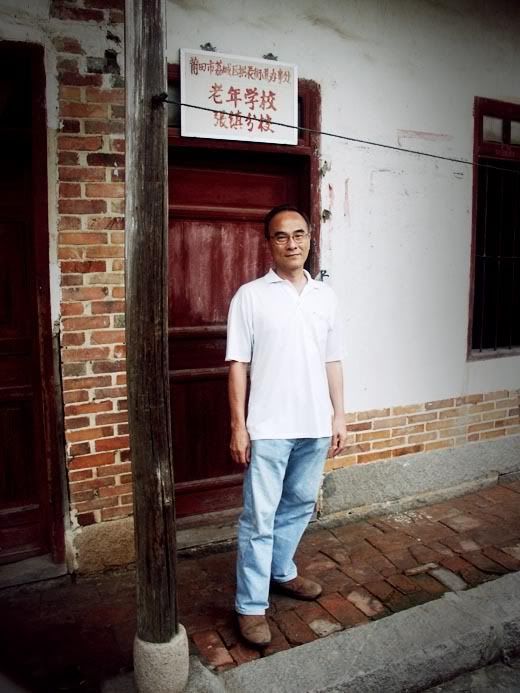 Some shots of the town; before it gets torn down:
(disclaimer: I'm obsessed with wires)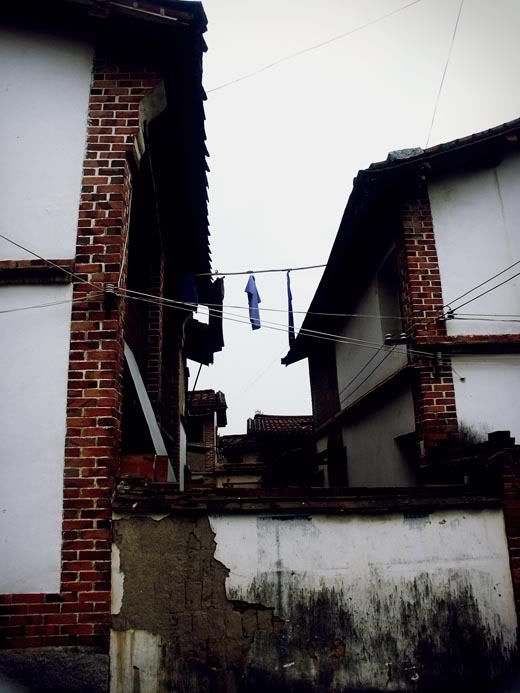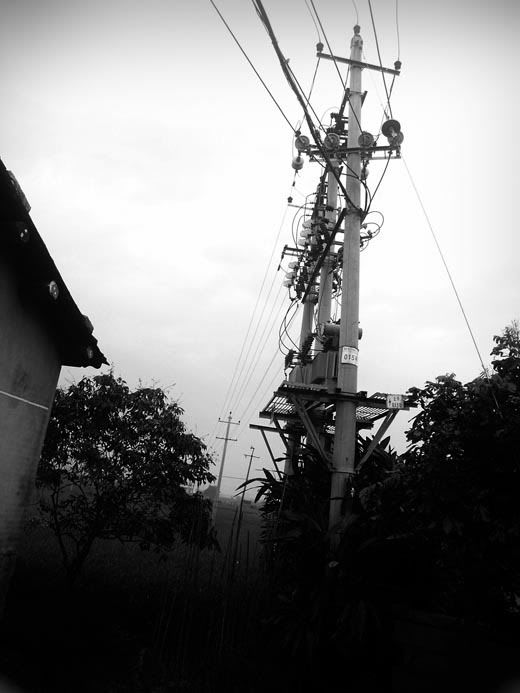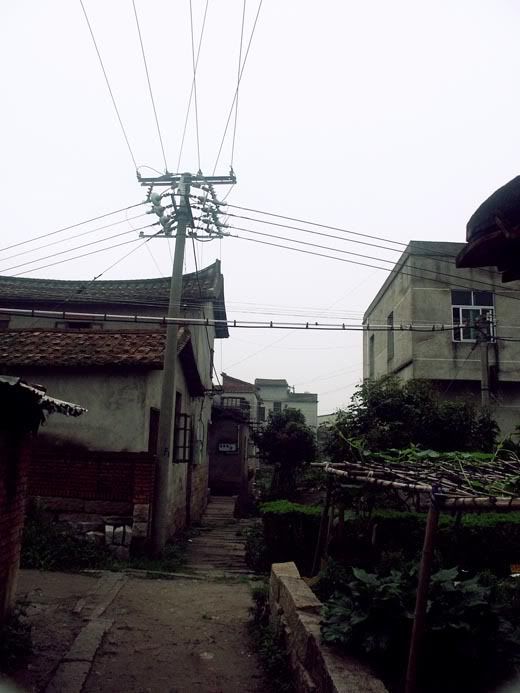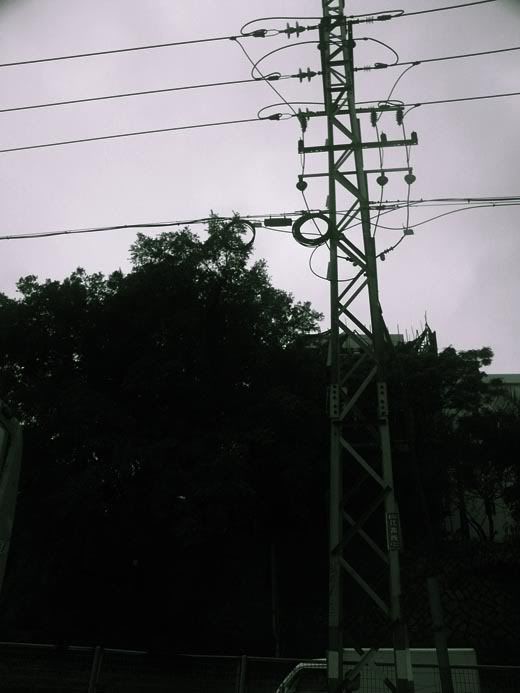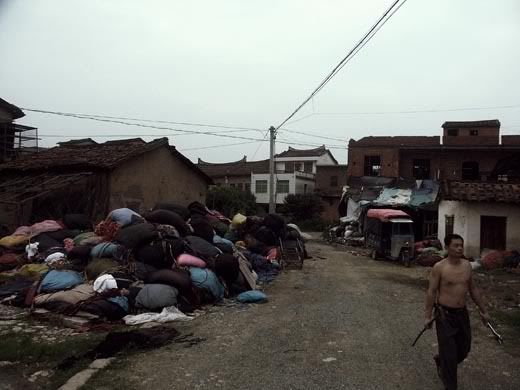 This is the main city: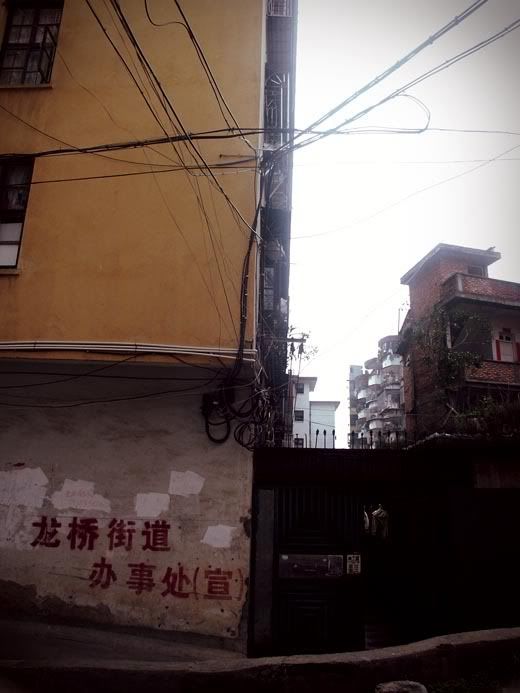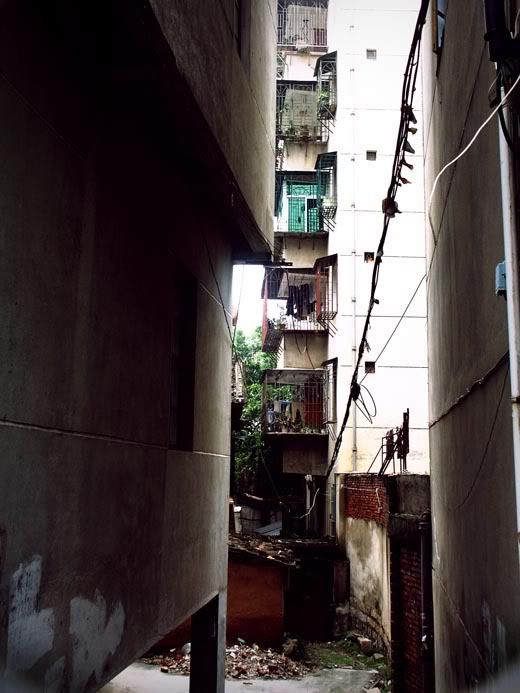 A shopping mall in Xiamen (in a very dimly lit foodcourt):
At a school very near Xiamen, I found this really dirty swimming pool (I swear the sea water is clearer than this):
Some portrait shots before I sleep:
A note on the little boy: Digital technology is new to the people in the hometown and he was intrigued by the immediate review function that the camera possessed. I took close to 20 shots of him as he requested and he came out with a variety of poses. More in Part Two. Hongkong too!
D woke up at 6/02/2006 02:35:00 AM [comment]
* * * *