PART TWO


Unlike China, I took lesser pictures in Hongkong, largely due to the rain and the fact that I felt most Hongkong television serials have already clearly depicted what and how Hongkong feels like.
So it was mostly walking around the famous districts of Tsim Sha Tsui, SoHo, Mong Kok, Lantau Island.. etc
We stayed about two streets away from Ladies Market, so we visited that on the very first night, and the other three late nights too. Ladies Market is like a huge permanent 'pasar malam' with mostly 'copy goods' and a lot of food and a lot of people.
I had to eat my Wanton mee. I tried to find the metal containers that were used in "In The Mood For Love" but I couldn't.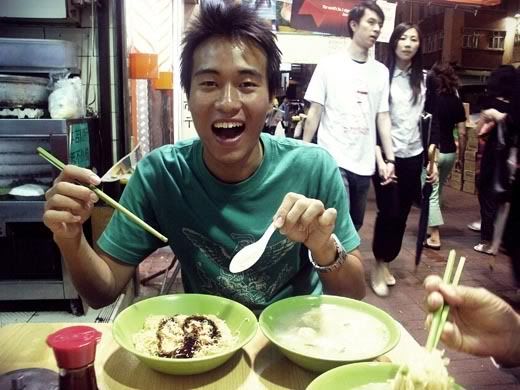 We went to the Avenue of Stars the next night.
I was looking through all the hand prints when I saw two that made me especially sad.

At the train station, I came across an artwork that was really hard to interpret even though it was called "Swift and Safe". On closer observation I could see why there were many phallic objects in the picture.
"Gaylord" is a strange name to have don't you think?
***
I found this work in Shenzhen. Gorgeous. I couldn't afford it or it would have been in my room now.
Lantau Island was quiet and beautiful. But, again, our visit was untimely. The mist covered most of the giant Buddha. I could only see his leg and a vague silhouette. I only managed to take the Boddhisattas.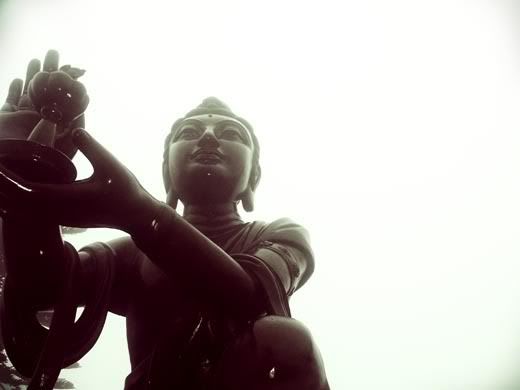 I found an art space called Habitus, at the Western Market in the Central Area of Hongkong. I was not allowed to take pictures of this space as they had artwork on display, so I only managed a few shots of the bar counter, the chill-out space and the open air film screening area. It's on the third floor. A quiet and absolutely cosy space. The sales assistant was extremely warm and friendly.
I've often dreamt of owning a cafe like this; with books and films and music.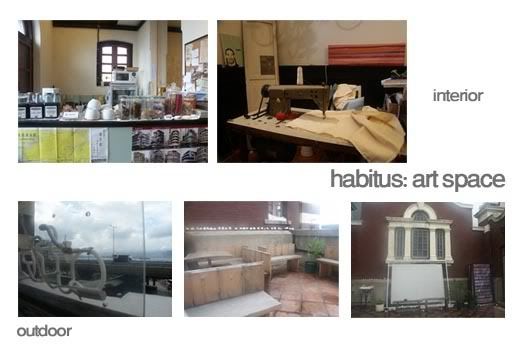 I found this really old photocopy shop, also in the Central area.
Here, I tried to pull a Faye Wong in Chungking Express on the world's longest escalator. But my dad is no Christopher Doyle. And I was weighed down by my shopping bags from the Esprit Outlet near Lantau Island. Hurhurhur.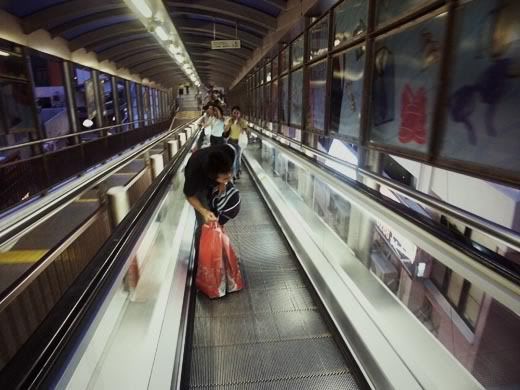 This is Hongkong as I remember it to be: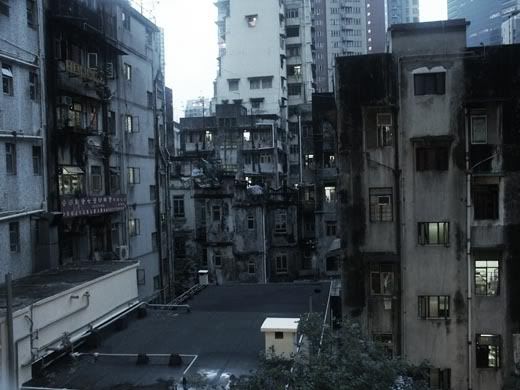 A parting shot: Congee! I'll miss it.. really.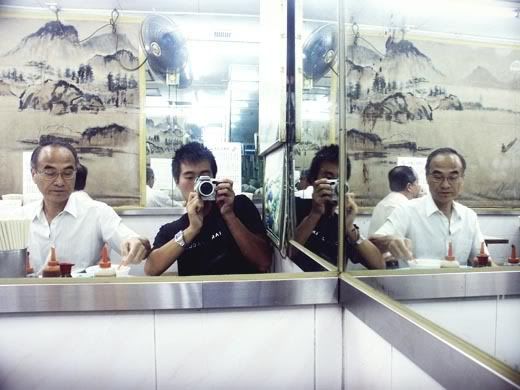 Dong is pictured here with his Translator and ATM and Credit Card - his father, slowly stirring his congee.