21 November 2006
I cannot take the heat of the day; falling asleep on the sofa while paragraphs describing
promissory estoppel, restituition, consideration, reliance loss, remoteness
ring in my head constantly. Yes, a lullaby. It's not the worst - I haven't started on my Statistics.
I love the way Chet Baker sings as if nothing mattered.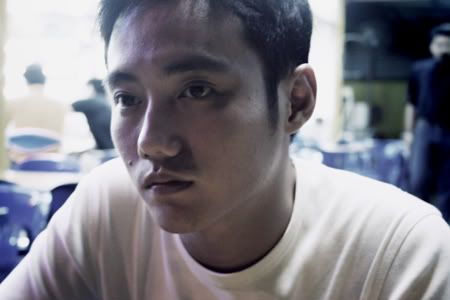 It is 9 degree celsius in Munich, where Boo is at now. He's shopping for Birkenstocks and I am 7 hours ahead of his time.
It's nearing 7 now in Singapore. My favourite time of the day. 0700hrs and 1900hrs - where Singapore grows dark, or begins to light up. It's crazy to drive at these hours with my astigmatism because the sun bleeds out all the whites and they become unbearably glaring. But when I do drive, I always wished I had a third hand with a camera. And I could snap vigorously, as I believe this City is the most beautiful at Seven.
D woke up at 11/21/2006 06:26:00 PM [comment]
* * * *