06 February 2007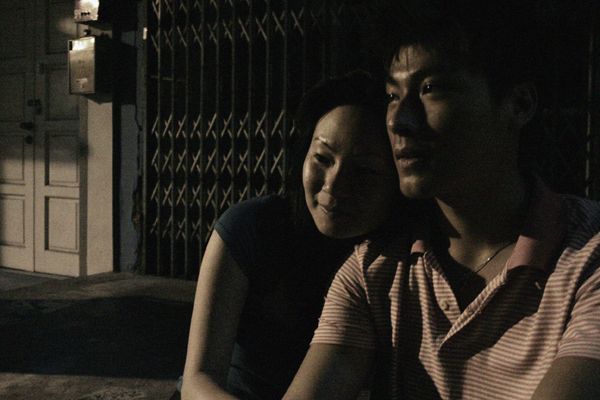 Errol smiles and gazes up at you with his chin still tipped towards the ground. He is balanced, on the scale that measures everything; tipped slightly on the scale of age. His energy - a barrage of lingo - leftover reminders of his youth. He is playing the guitar, he is singing, eyes are looking.
Chermaine smiles and settles into your gaze comfortably. She struts in radiantly after a matinee and an evening performance. She strolls along Haji Lane with a Zara paper bag - smoking. Our acquaintance is brief. The soundtrack - Yumeji's Theme.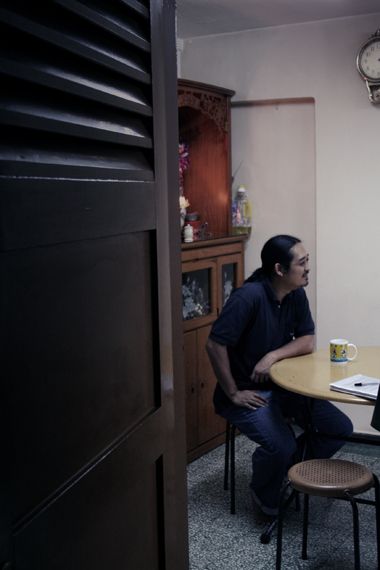 Sunny loves black, and is less foreboding than he appears to be. He enters the flat, and proceeds to the altar, and he prays.
His respect for this newly found deity in a stranger's home moved me in an inexplicable way. He murmurs with his clasped hands lifted just above his nose bridge, "..."
I didn't hear what he said.
He sits down and he strikes a conversation with his 'mother' in the film. In Hokkien.
You could never tell that he was, in actuality, in the company of strangers.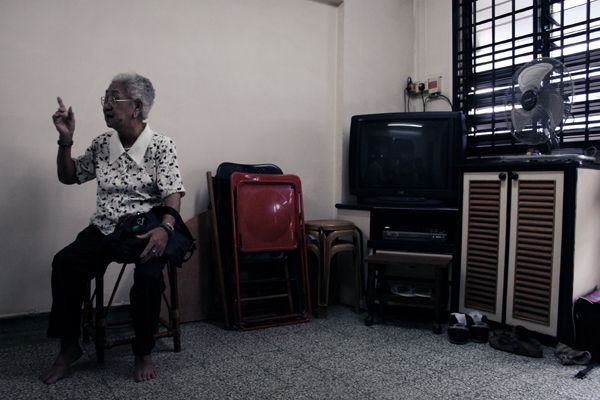 She reminds me of my grandmother. I don't know her name. I wished I knew her language. But when my grandmother died, she took it along with her.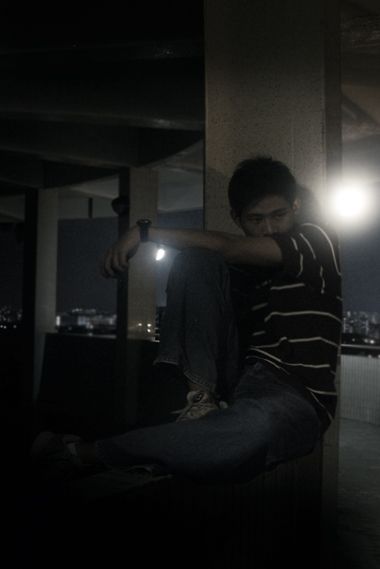 An outtake from This Was Where, this was one of the few pictures in the series with actors. Loo wasn't acting: he was lovelorn.
Loo complains a little about his project mates, and then starts blaming himself before taking up all the work again. I said, "Just be bitchy and say (insert Bitchy Dong's comments)" He laughs. "No lah, it's not me."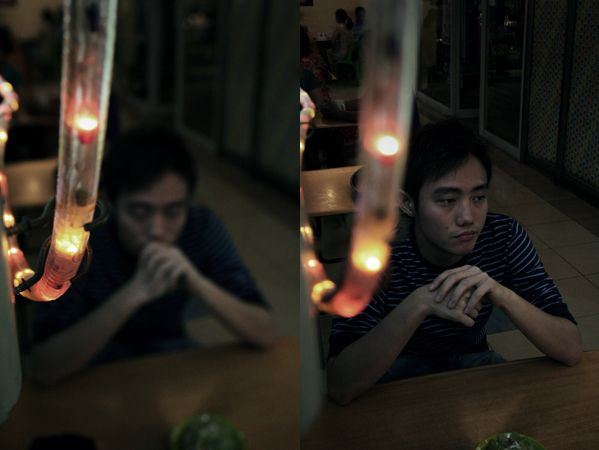 Boo falls sick during all his film shoots.
He walks, dragging his shoes on the pavement half a second longer than it ought to. He says, "I need to do shopping, I need a new top."
Boo always manages to dissuade me from buying something, sometimes to my frustration. I will sneak back to the shop subsequently to buy it.
His passion for walking is only one of the many other things we share.
D woke up at 2/06/2007 10:31:00 PM [comment]
* * * *