20 July 2007
I've been toying with the possibility of working full-time on air and I must say that each airtime experience ever since is like an assessment of that possibility.
I was brain-storming for topics to discuss on air, and decided on birthdays (having celebrated Alfian's) which would link to giving people surprises, and then maybe on Harry Porter and how the cast members have grown over the years and how Harry Porter films have matured thematically.
I ended up doing a call-in Singapore Ghost Stories segment.
My prepared talk-breaks didn't work. But I'm not at all disappointed; just a little confused as to what would possibly go down well with the listeners and what wouldn't. Nevertheless, I will be joining the weekday morning show permanently soon. And that, I'm not afraid, but really happy and flattered to be in such good company. Publicity photo by Z: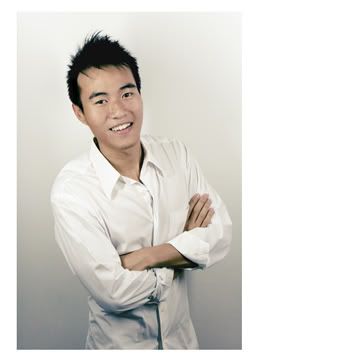 D woke up at 7/20/2007 01:48:00 PM [comment]
* * * *