24 July 2007
Three Physical Objects


Chuan Yang, who's really far away in the States sent me a postcard a few weeks back.
I miss you, when are you coming back?

Sir Ian McKellen watched Happy Endings on Sunday. Here's a photograph with the cast signed by Sir Ian himself. Hansel gave this to me.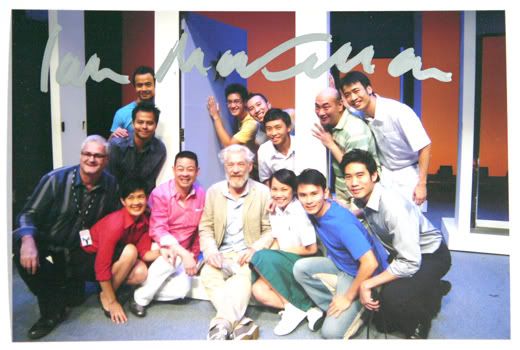 I was pretending to be drunk on Saturday night, and maybe that was how this photograph found its way into my pocket.
Alex, I swear I had no idea. But this is really for you.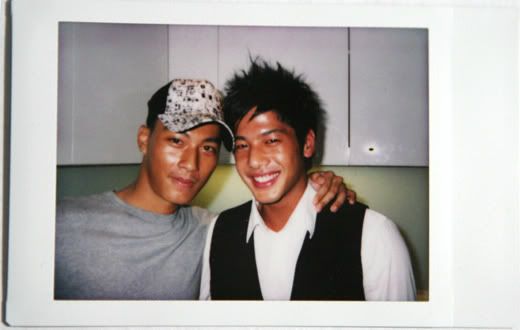 Junfeng asked me to be Production Assistant and Stills Photographer for Homecoming. And I agreed without hesitation.
What else can I ask for really?


That's when I realised I got to know all these wonderful people, who're now such great friends of mine, through Alfian. When we conversed on IRC, we used to employ these retro icons formed with simple symbols to convey our moods. I use it today:


D woke up at 7/24/2007 01:16:00 PM [comment]
* * * *