23 November 2007
Empty Heart
Nanyang Technological University, School of Art Design and Media
24 Films, 24 Film-makers, 24th November
CM says, 'Loo is enchanting on the big screen.'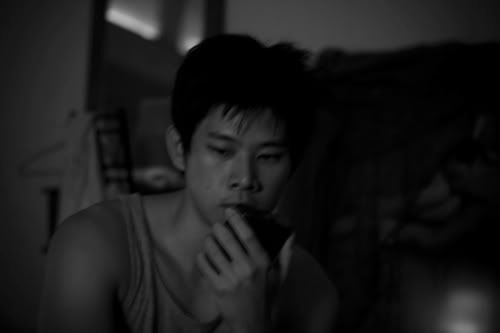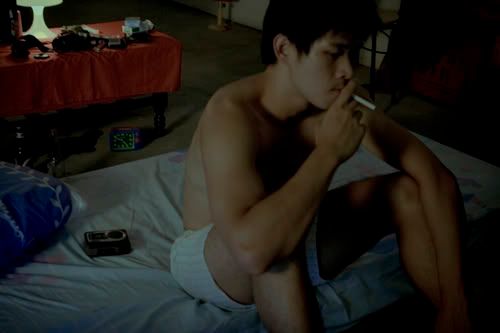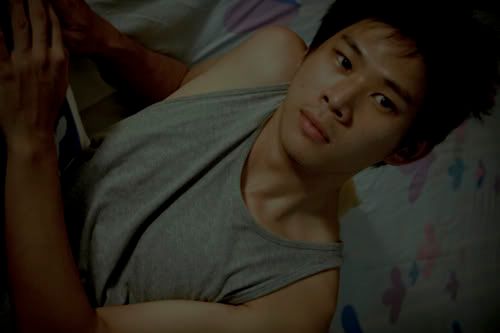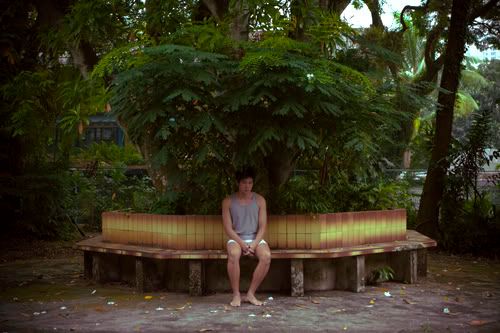 And two of my favorite 'enchanting' mood shots: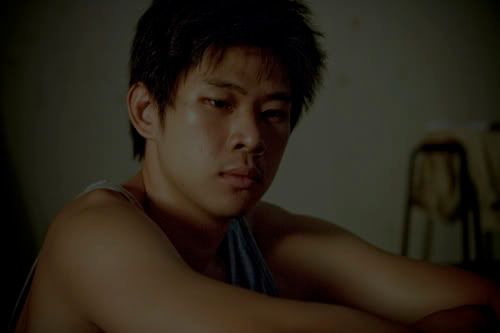 Loo is an over-grown boy in the picture - how else does one explain the baby-fat and dispassionate scrutiny in his eyes?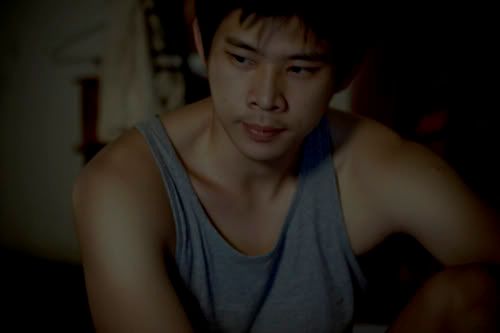 Loo is a man who's witnessed the demise of his lover, not by the ill-arrangement of fate but the puzzling reality of impermanence. He is disconcerted, but he looks at the flashing images on the television set that brings him to their - his, her - favorite places, now merely geographical reminders of a common history. Is there such a thing as an accurate recollection?

He says, "I cannot remember anything about that night. At all." I laughed into the telephone receiver, "...Perhaps it was selective. You willed yourself to forget it."

The mood on the other end of the receiver, however, was still relatively somber.

D woke up at 11/23/2007 04:45:00 PM [comment]
* * * *
friends
adriel
alfian
alvin
ash
austin
chia meng
casual poet
darren ng
daryl
eddee
elvin
eva tang
hansel
jeff
junfeng
li xie
loke
nick
ralph
rebecca
ryan
sharon
shu
ting li
weyman
yihua
zhenghan
zihan
漫遊 UrbaNite
鄭智偉
彭季群
詹姆士.滕
小偉
links
brian g tan
calikartel
conscientious
lomographic home
growing up
gordon
ovidia yu
show studio
scribd
sordo
the artist and his model
world lingo translator
yasmin ahmad
移りゆく
ダカフェ日記

archives