20 January 2008
One of the most memorable trips I made in Israel was the bus ride up to Golan Heights on a rainy morning, to see the border that separated Israel from her neighbor, Syria.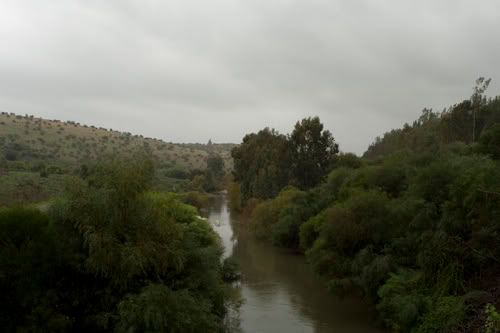 This used to be the 'stream' that defined the border between the two countries. It was foggy, and you can see raindrops splattering on the otherwise calm but murky river. The border was later adjusted to where it is today, and the river became a part of Israel. You would expect military surveillance and camps, but there was nothing of that sort. A brave, quiet Jewish town sits a mile away from the border, selling the cheapest and best foreign and Israeli film collection I've seen throughout the trip.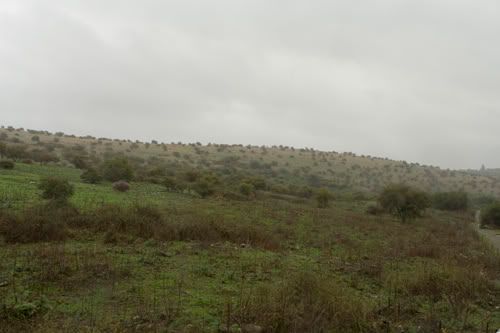 A beautiful grass plain used for cattle grazing, but also a minefield of active mines planted by the Syrian Army.
D woke up at 1/20/2008 04:28:00 PM [comment]
* * * *