06 March 2008
120mm Ilford FP4 Plus ISO-125 on Seagull
Processed by Koo Chia Meng

I love the supreme clarity of film and the absence of a preview - the anticipation of the processing and its eventual gratification or, sometimes, dismay.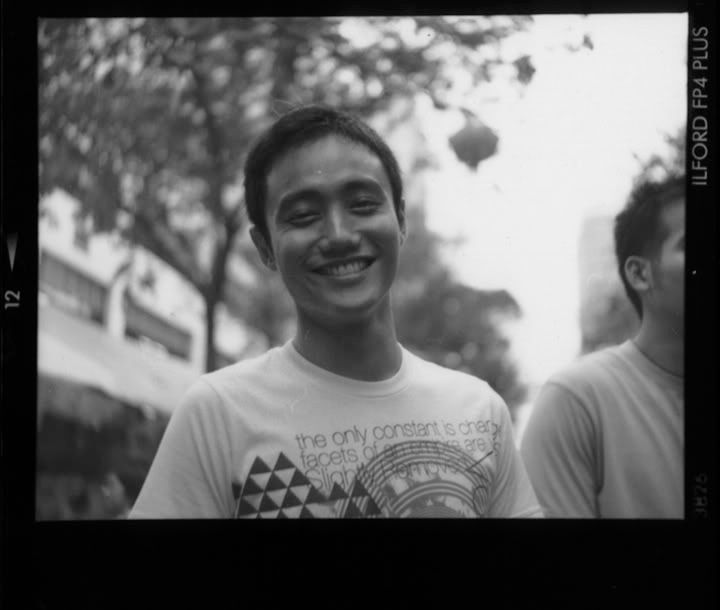 I told Boo to look at the camera: un-smiling and smiling. I decided to snap on the latter.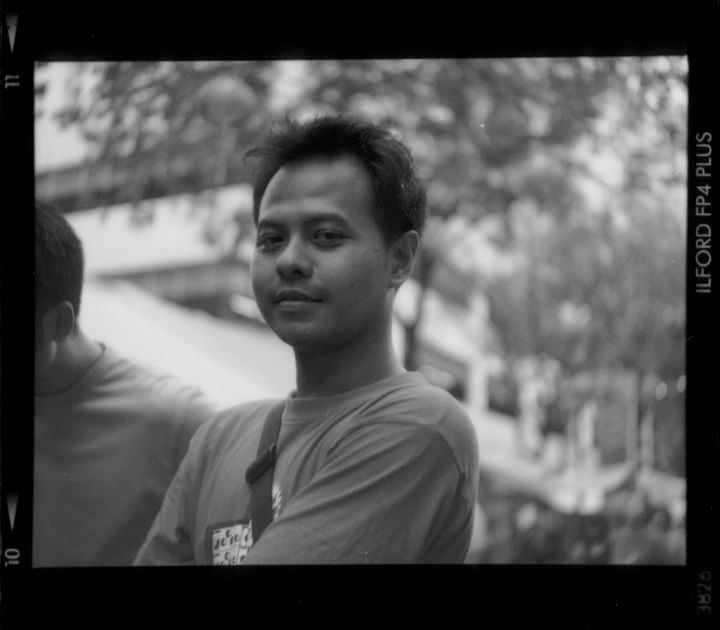 The photograph is the perennial existence of an instant. Alfian smiled in this one.




Kelvin stared uncomfortably into the lens as I took time to focus. How did they ever sculpt such a perfect face?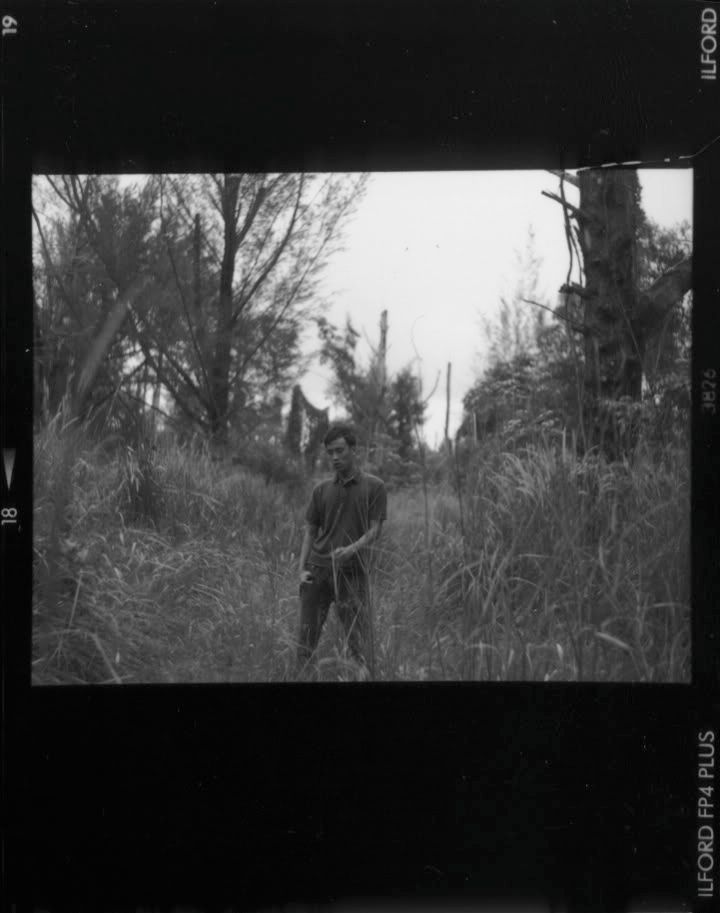 He got used to the camera. But I also said, "Do whatever. I don't like posed shots."




We bonded over a luncheon in Hong Lim Square. No names, no numbers, just a photograph and a bowl of hot cuttlefish ball soup.


D woke up at 3/06/2008 04:21:00 AM [comment]
* * * *
friends
adriel
alfian
alvin
ash
austin
chia meng
casual poet
darren ng
daryl
eddee
elvin
eva tang
hansel
jeff
junfeng
li xie
loke
nick
ralph
rebecca
ryan
sharon
shu
ting li
weyman
yihua
zhenghan
zihan
漫遊 UrbaNite
鄭智偉
彭季群
詹姆士.滕
小偉
links
brian g tan
calikartel
conscientious
lomographic home
growing up
gordon
ovidia yu
show studio
scribd
sordo
the artist and his model
world lingo translator
yasmin ahmad
移りゆく
ダカフェ日記

archives