All On a Restless Sunday
Fujifilm 100 / Minolta SRT100b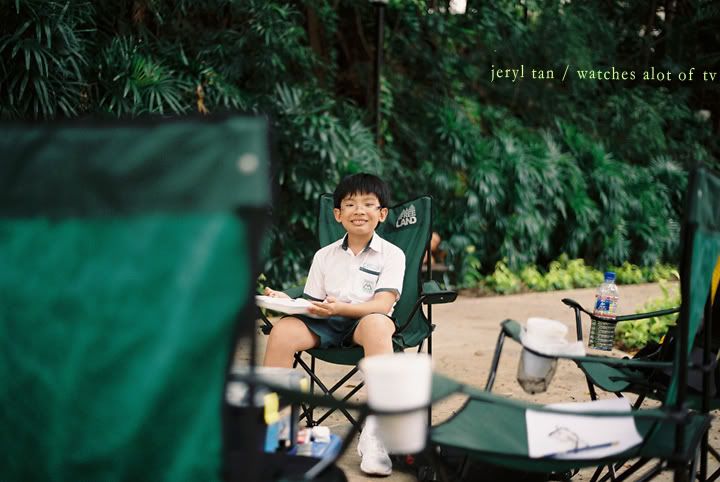 We went to a film set, "Nine Lives" - a student work as well as an experiment for the Global Positioning System and Singapore Tourism Board.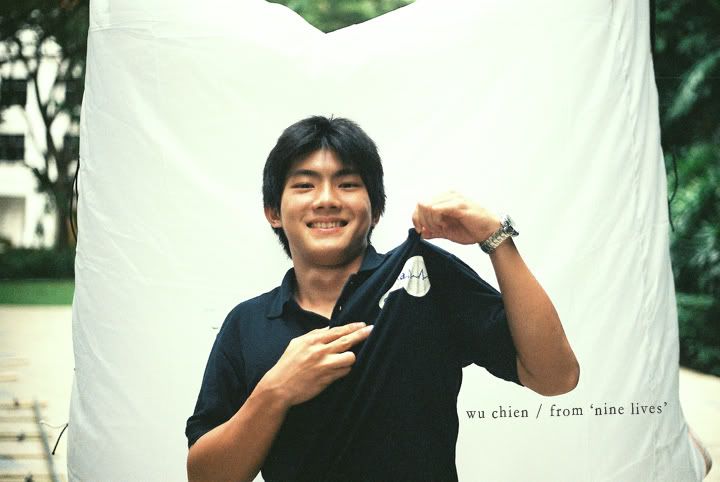 He viewed Empty Heart and was really distraught by the telephone call.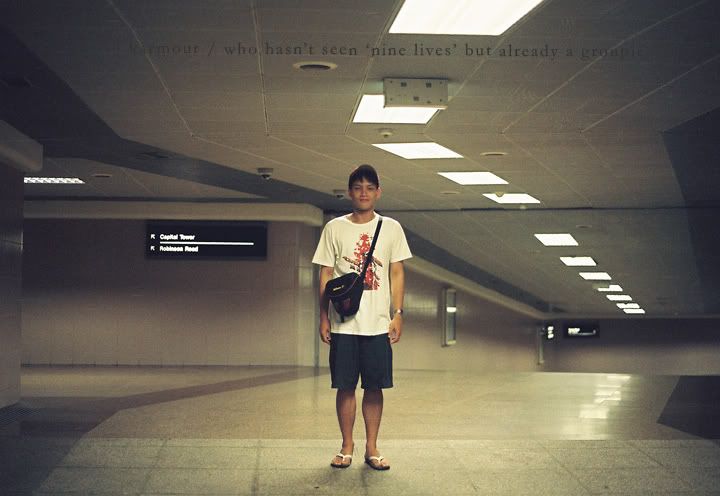 He made Empty Heart and was really distraught (but nonetheless still deluded) by Wu Chien's comments.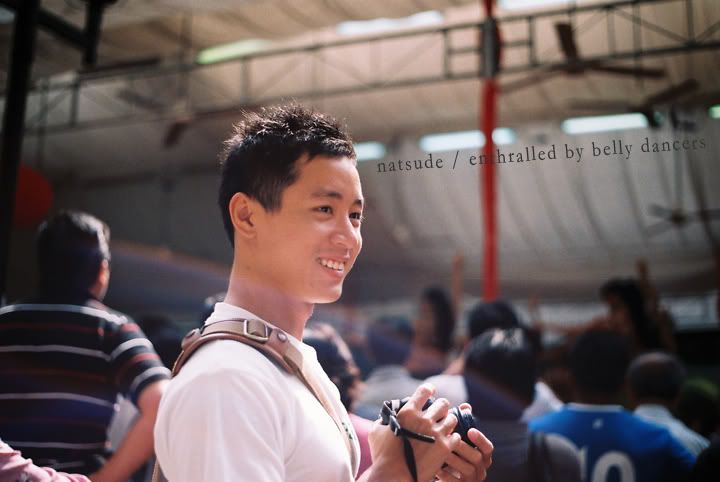 Who looks so fabulous here with a rainbow (the lens flare) splashed across his neck I wanna die. We asked him once if he knew which color was missing in the 6-color rainbow. He thought for a while and said, "Pink."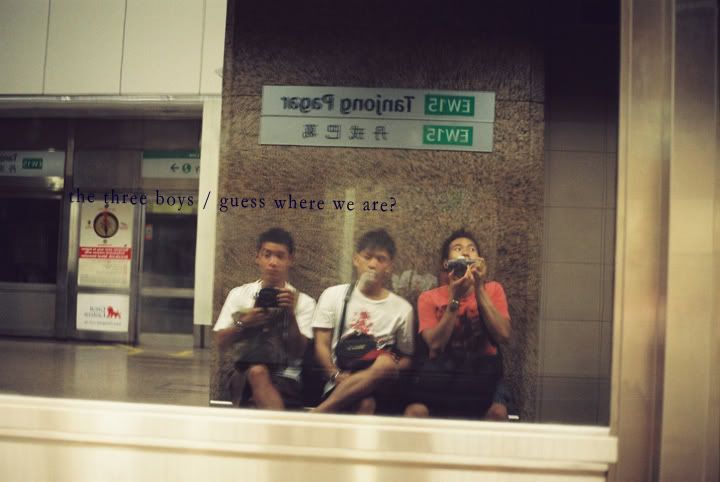 I need to wear my spectacles when I do manual focusing.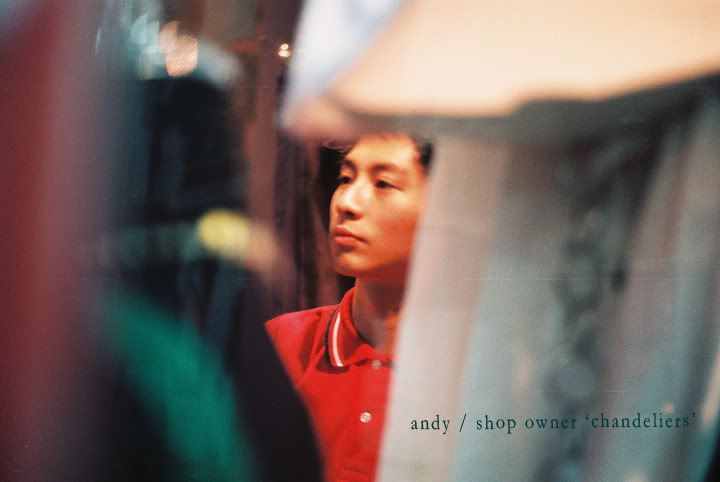 Or at least stop subjects from moving.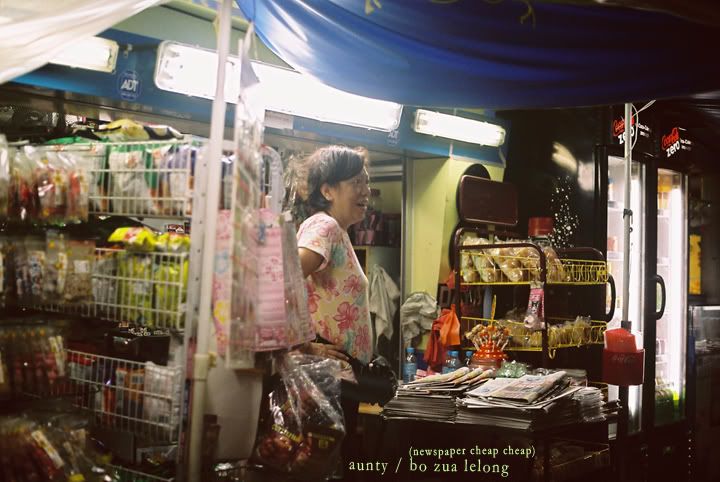 We bought a drink from the aunty before we took a bus home.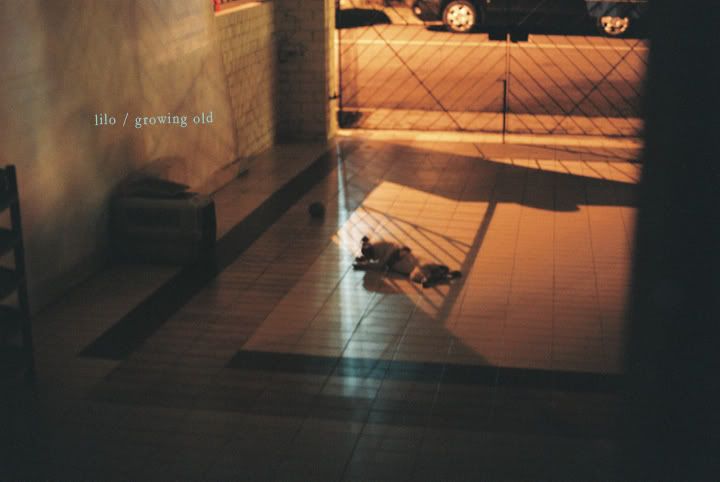 She stretched herself before I said goodnight and closed the door.