Three Steps to a perfect birthday surprise.
(Shot on a Muji Disposable)
1. Burn candles for a very long time while waiting for Surprised's arrival.
Shout "Surprise!", and Surprised pretend to be surprised.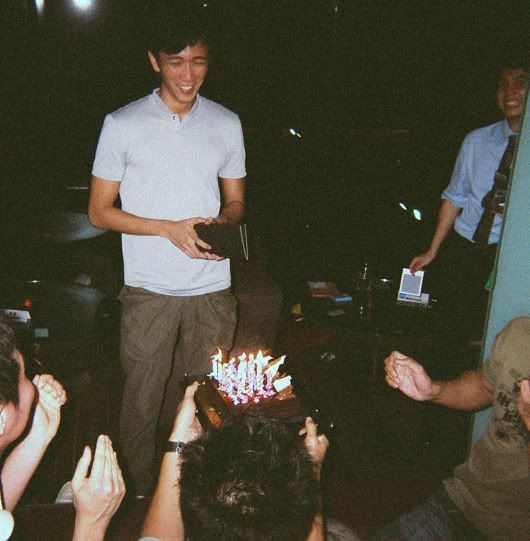 2. Surprised blows 2-centuries-old worth of three-quarter burnt 20 large candles and poses with them.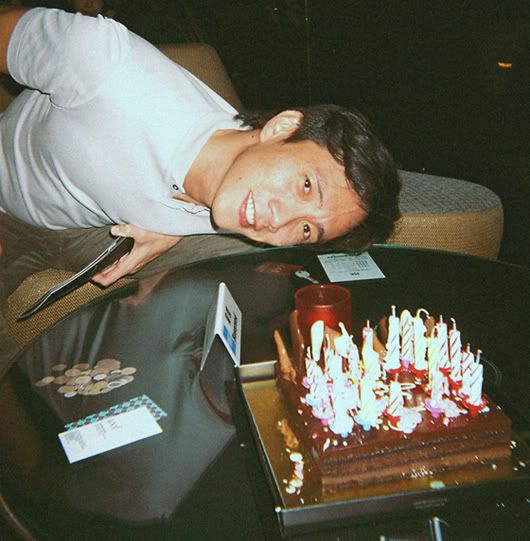 3. Scrape off the wax and eat the cake.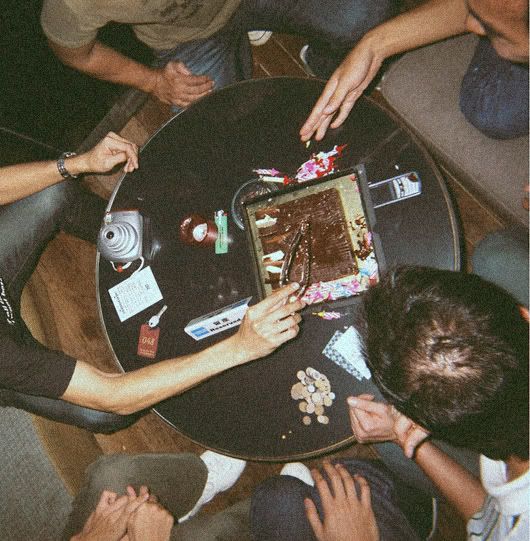 Happy Birthday Ash.