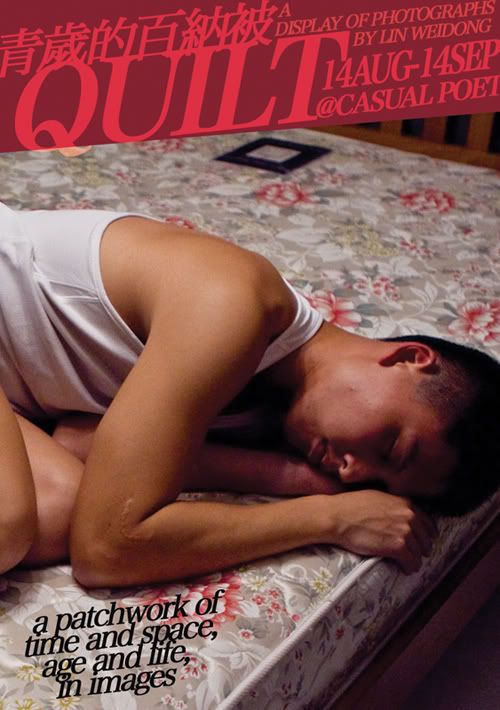 My first ever public display of photographs will be on this month.
It's a series that I've been busying myself with for the past month or so.
I shot digitally, about 8GB worth of RAW digital negatives, but I only chose 10 which looked best when placed together as a set, which means they might not be the best photographs from each of the rooms that I've visited.
It is an expanding set that I will be constantly working on, so if you don't know me too well, or you don't know me at all but would like to have your photograph taken in your own room, email me at dongkey@gmail.com with a little note.
Well, outtakes will be coming soon I hope.
Thank you R from Casual Poet and my dearest accomplices Koo Chia Meng and Alvin Lee Jian Jin.