"Quilt" Showing
Of course you have, at one time or another, wondered what a stranger's bedroom looked like. It takes a wily voyeur, or an undaunted photographer (the distinction tends to get fuzzy here), to be led by that curiosity into the actual inner sanctum of eight random young men.
What resulted from one such foray is an intimate and ambiguous suite of portraits that you will see in an exhibition called 'Quilt', a promising debut by photographer Lin Weidong. Capturing the subjects at that unstable intersection between boyish vulnerability and manly self-possession, Facebook persona and secret self, these portraits are taken in the subjects' bedrooms – sites nested with the fiber of the subjects' emotional and fantasy lives.
Weidong has cited Philip-Lorca diCorcia, Hellen van Meene, flickr artist Sean Marc Lee, and filmmaker Apitchatpong Weerasethakul as inspiration, and it will be apparent upon engaging with this patchwork of vestigial reveries and private sunlight, that he has woven what he learned from his heroes into the work.
Postscript: 'Quilt' is a work-in-progress; suitable models are invited to contact the photographer at dongkey+photography@gmail.com to be part of the series.
***
If you missed the previous showing at Casual Poet, please come on down to Kult Gallery at old School (thanks Ash).
But do go to Casual Poet anyway for a quiet afternoon tea or coffee. It's a really nice place. There will be an exhibition on Taipei City soon and I am really looking forward to that.
***
A picture that I didn't choose for the final 10: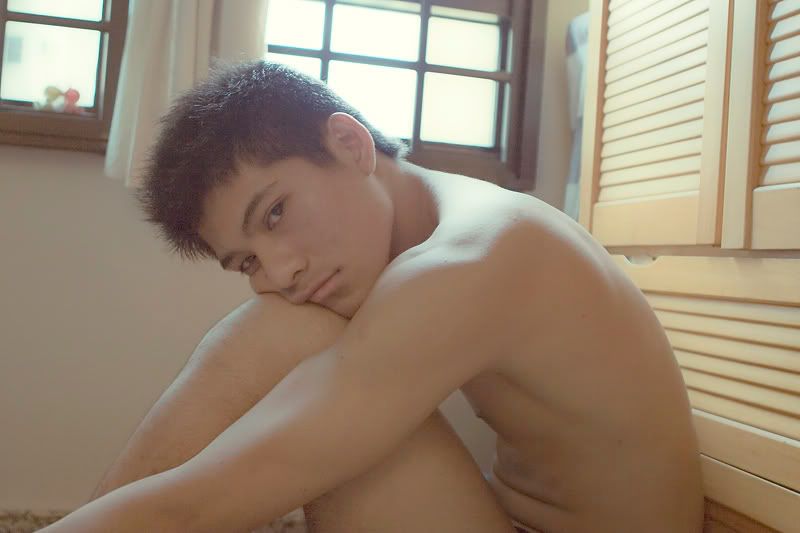 But with the recent turn of events, this photograph and the eventual composition I chose for the exhibit became meaningful.