23 February 2009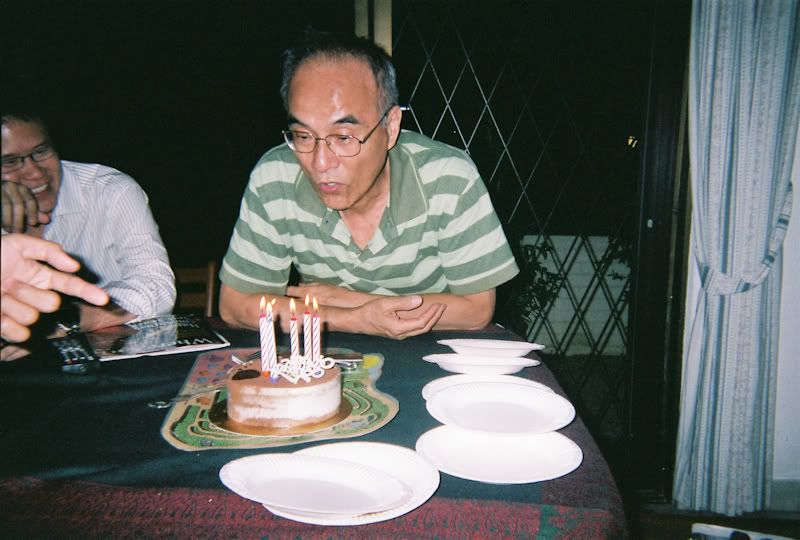 My Father celebrated his birthday a day before I left for Taipei. I don't know when his real birthday is. When he came to Singapore at the age of 7 from China, it was said that my Grandfather reported a wrong date to the officials.

It's a family joke to not know when we should be celebrating his birthday or to celebrate it on different days every year.

***

Two scenes from Benjamin Button struck me:
1. There was a birthday celebration at the home. While the "Happy Birthday" song started normally, there was an overpowering vocal that joined in briefly after. It was the Wagner opera singer singing, to which I laughed. Next moment, she was gone.
2. At the dance studio, they stood facing the mirror. Benjamin says, "I want to remember this moment as it is."
D woke up at 2/23/2009 12:01:00 AM [comment]
* * * *