views from my room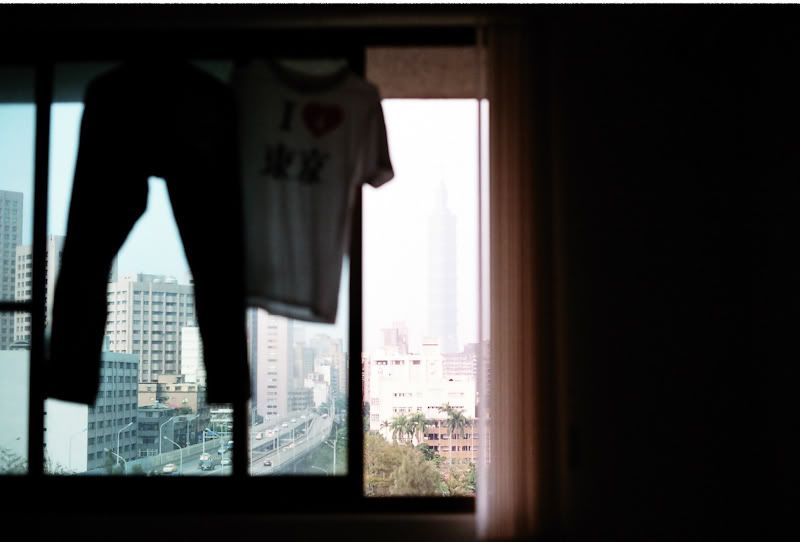 drying some laundry. the sky was overcast with rainclouds. 101 was obscured.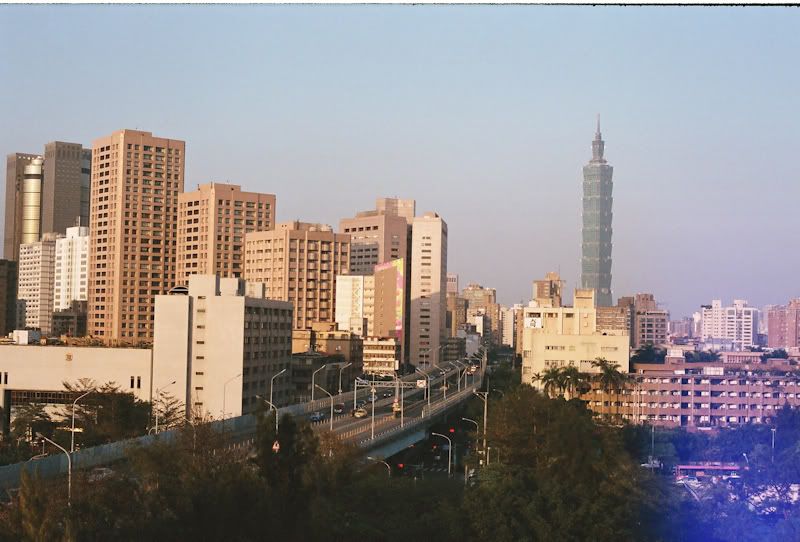 on a clear day 101 is really just standing outside my window. the sun goes down in the late afternoon and it gets really dark by 1830hrs.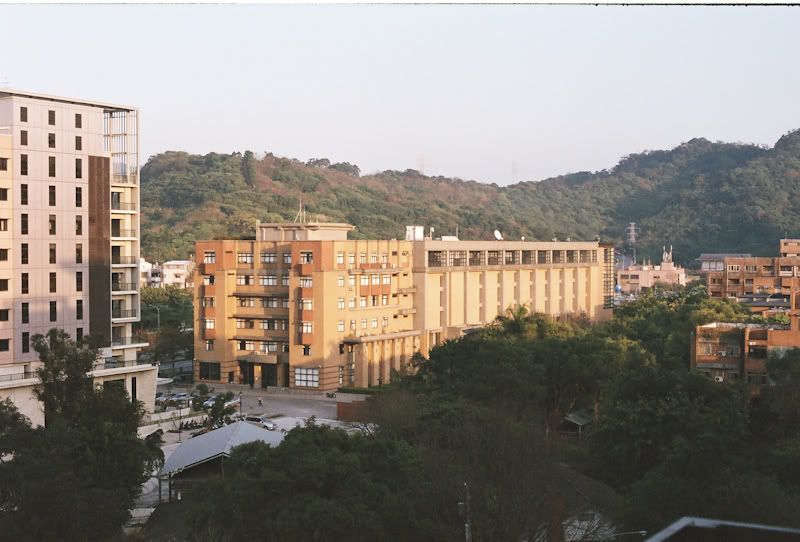 if you peer out of my window and look to your right, you see a hill. in the orange evening sun, long shadows of leaves and trees are cast magically on the buildings. but taipei city is essentially, still a city. i can't wait to travel to the suburbs.