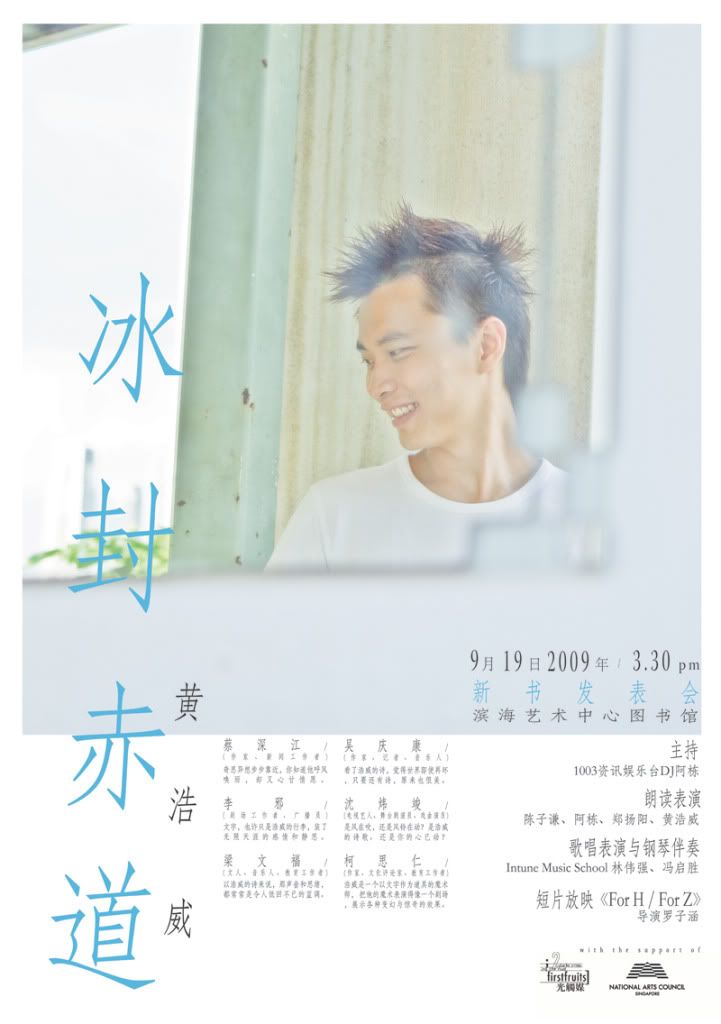 First Fruits is holding a launch for How Wee's Mandarin poetry collection: "The Glacial Equator".
Do drop by the Esplanade Library on 19 Sept at 1530hrs.
There will be readings by Royston Tan, How Wee himself, and also Yang Yang, accompanied by live piano music from InTune Music School. Loo Zihan's short film based on one of the poems from the collection will also be screened.
Collection will be sold for a very special price of $15 on the day.